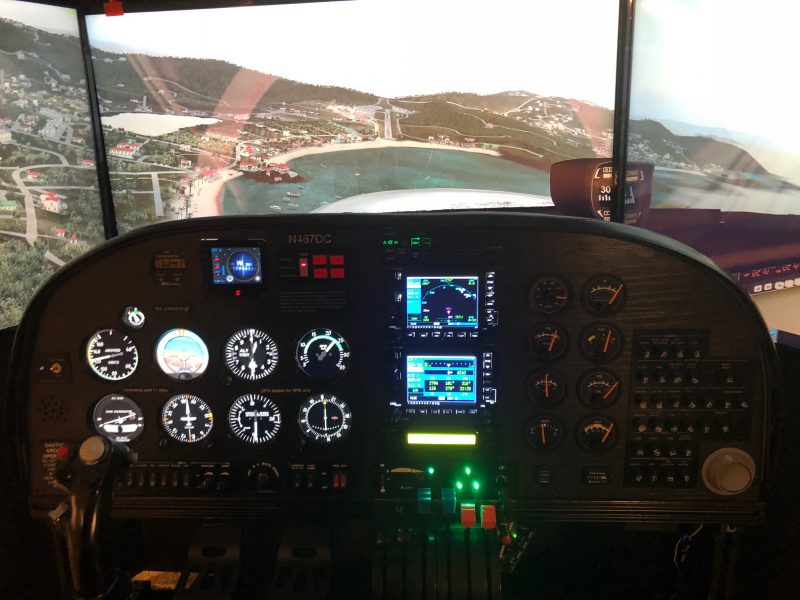 I actually finished this a few weeks ago, but I keep tidying up wires and stuff when I can. In the past few months, I finished rewiring the Garmin 530s, transponder and audio panel from Customsims. The board they sent was absolute garbage.  I also completed the landing gear switch with LEDs, got all the steppers to work for the engine gauges and replaced the joystick with a HOTAS joystick, which I absolutely love. I also got SPAD.NEXT functioning for the Saitek Pro Flight Instrument Panel.
I tried to build a quick and dirty glareshield so I can mount some LEDs to it for panel lighting, but it didn't turn out as well as I had hoped. I used a rubber strip, which looked dumb, so I added a cable cover strip over that, which looks OK, just not that realistic.
It is so fun to actually use this as intended and access both G530s, or use one as a G430 for certain aircraft. I love plotting out my course and practicing instrument-only flying. It's super realistic with the motion platform, without the fear of dying, I guess.  I've been practicing with it quite a bit and using the simulator to it's full potential. Also been having a bit of fun trying to land the X-Plane 737 on aircraft carriers and St. Barts airport. I may do a fun post on that soon. Got some pretty good recordings of goofy landings.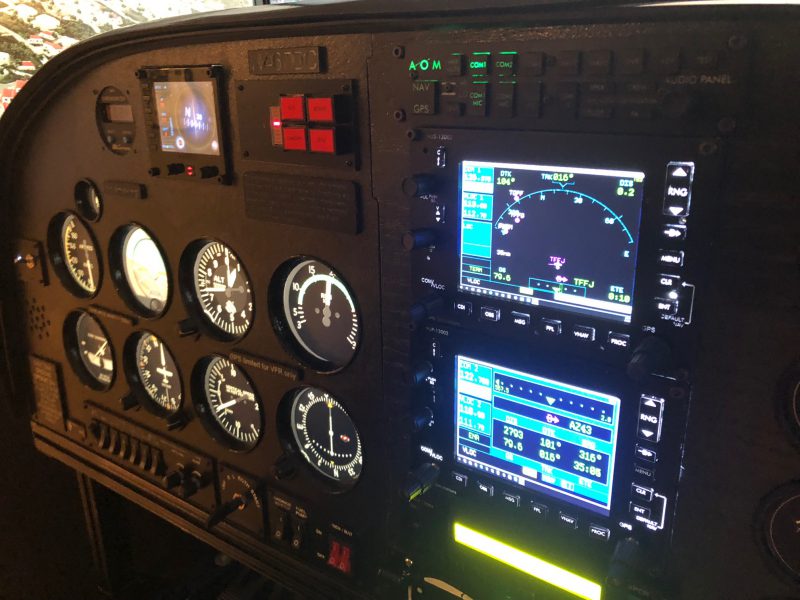 Next goal is to shoot a video walkthrough of the system and add a backing to protect the mess of wires behind the panel. It's scary back there, since I had to hand-wire every component. This simulator was always meant to be a prototype to build a real version with circuit board panels and more flexible components, but not sure how realistic that goal is at the moment.